hi chonchy,,,
hi bud hope your good. i just cannot get into e/u and have no idea why. Maybe it is experiance or what ever . But oil was goood lol.
hey bud how are you?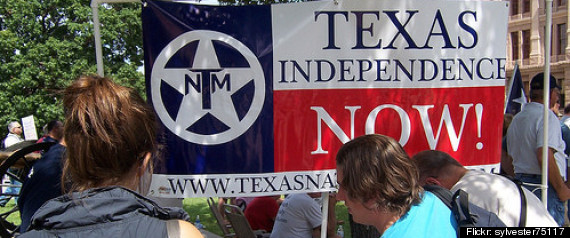 ...... things are not good here on myside of the wood, texas wants out...........
http://www.huffingtonpost.com/2012/1...&ncid=webmail4
edit......I like this two guys, they are good.......
riverava
23 Fans
55 minutes ago ( 4:12 PM)
OK, Texas, let's call your stupid bluff. Let's allow you to secede from the union, but before you do, let's give you a reality check of what exactly you'd be giving up. So, Texans, are you prepared to do without the following federally supported and/or supplied services?
Armed Forces -- Who would handle a foreign invasion of Texas?
How would you stimulate your economy and fill all the empty houses and military bases when they became vacant and their workers deployed to states still in the union?
Interstate transportation - Would your budget surplus remain enough to take care of the thousands upon thousands of miles of interstate highway that runs through Texas?
Interstate commerce - Becoming a sovereign nation of your own, how would you set up trade deals with the federal government of the USA? How would that effect your business relations with states still in the union?
Homeland Security - Will you build a fence at your own expense to separate you from Mexico?
What currency will you use and how will you conduct banking transactions with the 49 United States? After all, the US dollar will no longer be yours, traitors.
There's more, but you get the gist, Texas. You would lose much more than you'd gain. Stupid.
riverava: OK, Texas, let's call your stupid bluff. Let's allow you
http://www.huffingtonpost.com/social...206439501.html
History |
........and the answer is bether.........
blackgold
17 Fans
17 minutes ago ( 4:50 PM)
1. Texas has a large national guard and being the second largest state population wise a whole lot of the guys currently in the military are from texas not to mention the millions of other citizens with weapons.
2. The have oil and most of the refineries and you need their gasoline and on their own would be the worlds 15th largest economy. High tech, aerospace and defense contractors, the oil industry. Their currency without all the federal debt would be worth more than the dollar soon.
3. Highways - no problem.
4. Without all the debt, IRS and taxes most anything would be possible.
5. A fence with Texas rangers to back it up.
6. The Dollar is rapidly turning into a junk currency - October deficit spending was $120 billion - $4 billion a day in the hole to keep welfare/warfare machine running. How long can that be sustained? With a trade surplus from oil they could have a gold and silver backed currency - like the constitution says - and you would be stuck ever growing worthless paper and debt.
blackgold: 1. Texas has a large national guard and being the
http://www.huffingtonpost.com/social...206453965.html
History |